Tech Design in the Virtual World
While many remain skeptical of virtual reality (VR) technologies and the rapid growth of artificial intelligence (AI), others are actually working, creating, designing, educating, and best of all re-imagining through the incredible power of VR. Miestro Home Integration has a new tool in our arsenal that taps into the vast abilities of VR technology– Modus VR.
Modus VR is a software platform that allows the Miestro design team to virtually build a 3D model of the client's media room and other spaces with audio/video products that are perfectly scaled to real world accuracy. A few room dimensions, requests from the client, and expertise from our Miestro team is all that is needed to bring rooms to life well before any construction begins. Once the virtual space is created and furnished, Modus VR provides tools that are used to assess the designed space and allow the client to see how their brand new media room (or any other home spaces) will look and feel once it all comes together. By wearing a VR headset, the client can have a design meeting within their new virtual space, in which they can do anything from moving a light fixture a few inches, to sitting down and virtually watching a video clip on their new TV or projector screen. In place of a showroom visit, clients can also conduct a zoom meeting remotely from the comfort of their home or office located anywhere around the world. Instead of wearing a VR headset, Miestro can show a bird's eye view that allows the client to watch through the eyes of our design team while asking questions.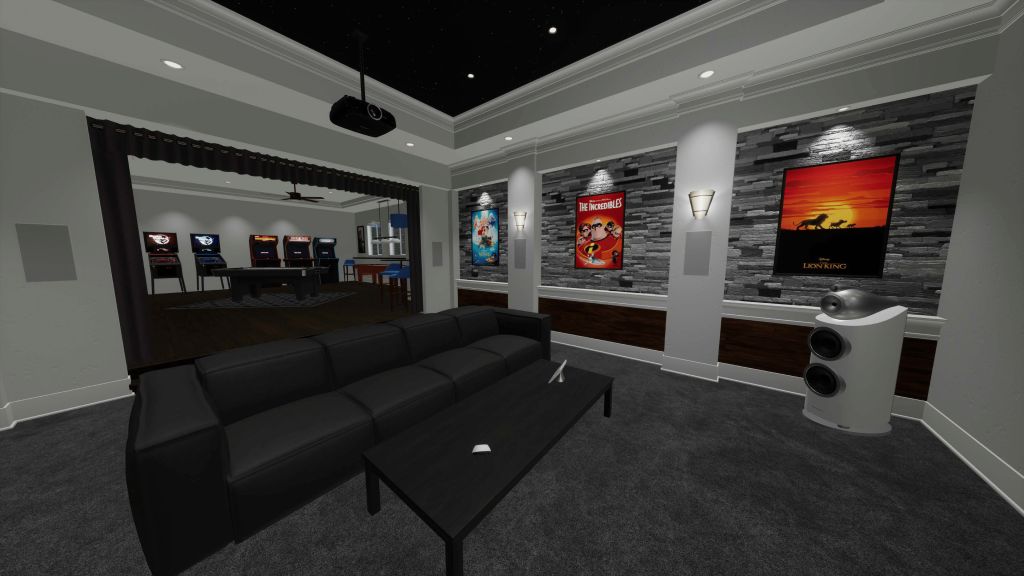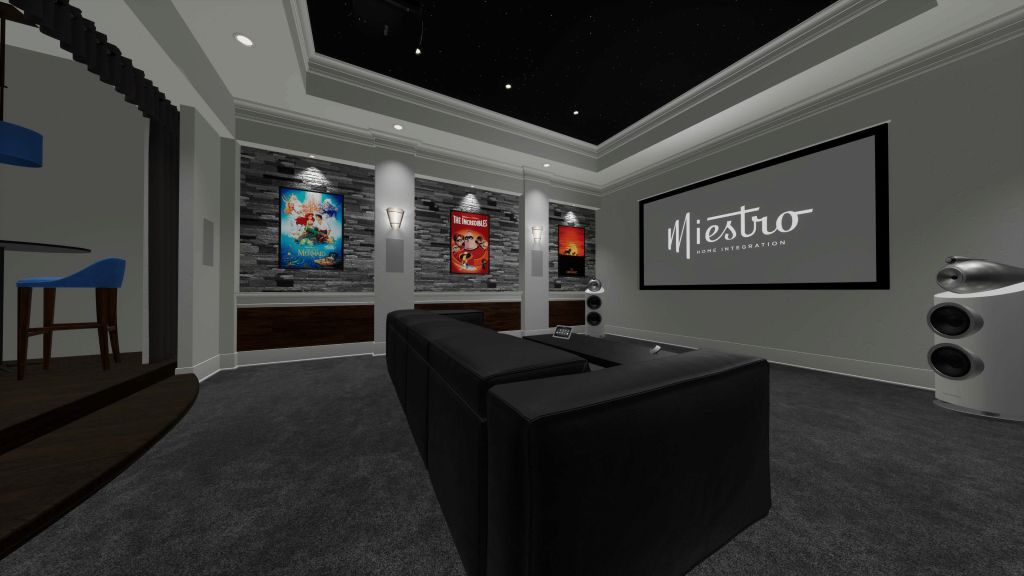 Modus VR also offers many other great features, such as Modus Docs and Photos. Modus Docs produces engineering-like line drawings that provide accurate dimensions and measurements to clients, home builders, and Miestro technicians. Modus Photo makes production-like still pictures and videos of the space that help clients, home builders, and interior designers to make aesthetic decisions. These additional tools help deliver what was presented in the VR experience.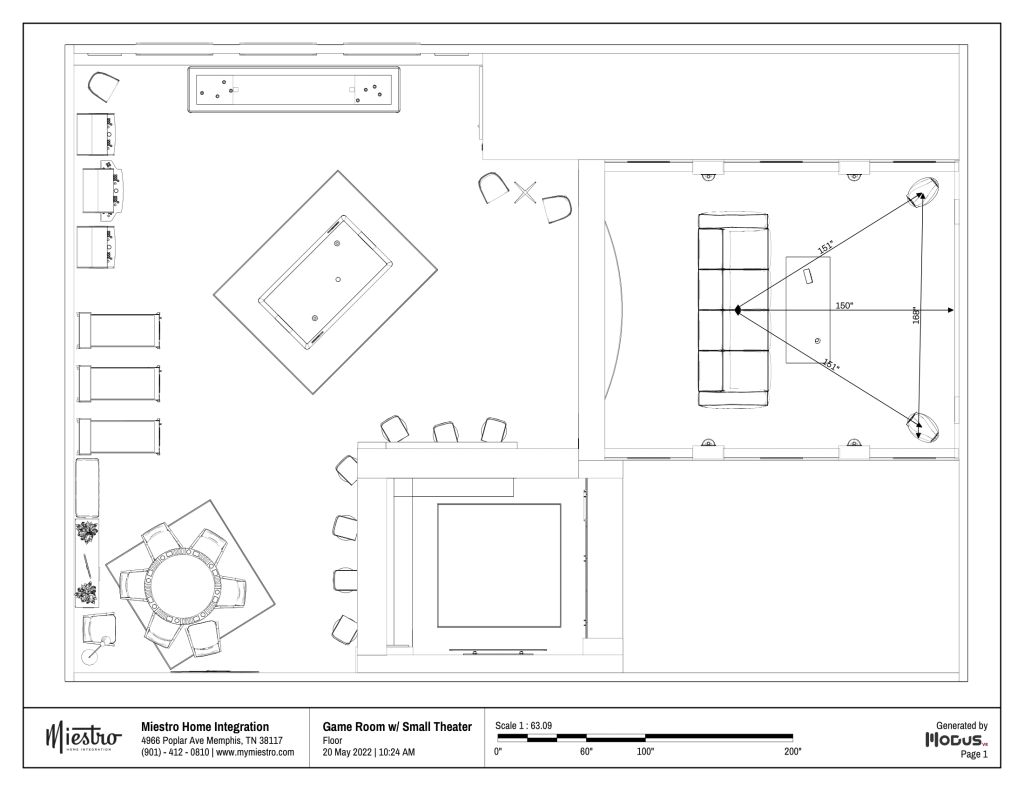 Virtually designing a space before construction has an unlimited potential for catching design flaws and achieving 100% client satisfaction. It can ensure the best viewing experience by determining screen elevation, viewing angles, distance to the screen, and sight lines.
Common questions that can be answered through Modus VR include:
How tall does my riser need to be for an optimal view from the back row?

What size screen is needed?

How many seats will the space accommodate, and what is the best seat distance for optimal viewing?

How will the natural light from windows impact the viewing experience?
These pre-construction visuals and tools give the client an extra bit of confidence when it comes to spending the big bucks on new technology. The Miestro team is here to help guide you through those decisions with a little extra help from the VR world.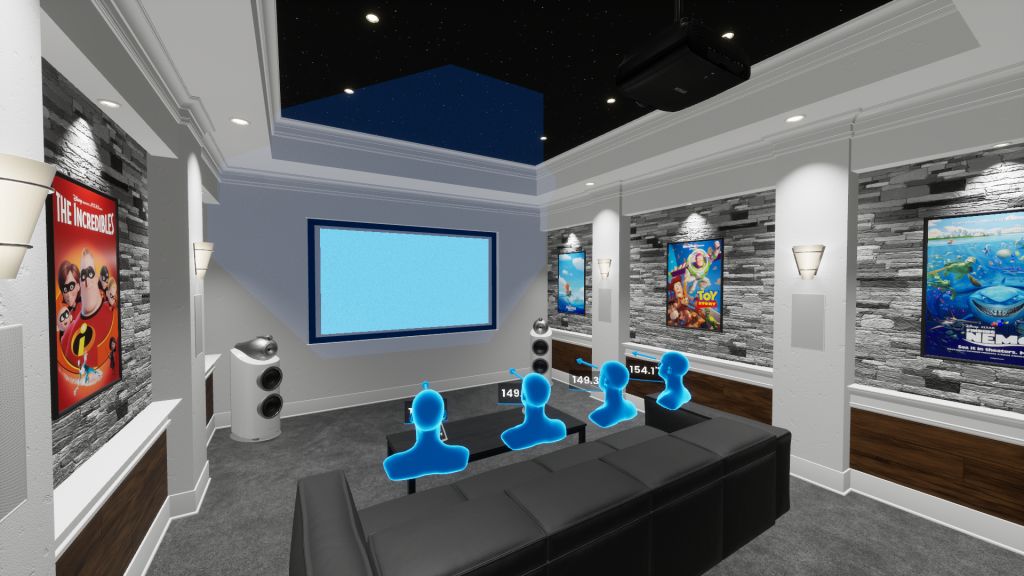 If you're looking to upgrade your home technology and need assistance visualizing your dream, get in touch with our team today.
Contact Us
---